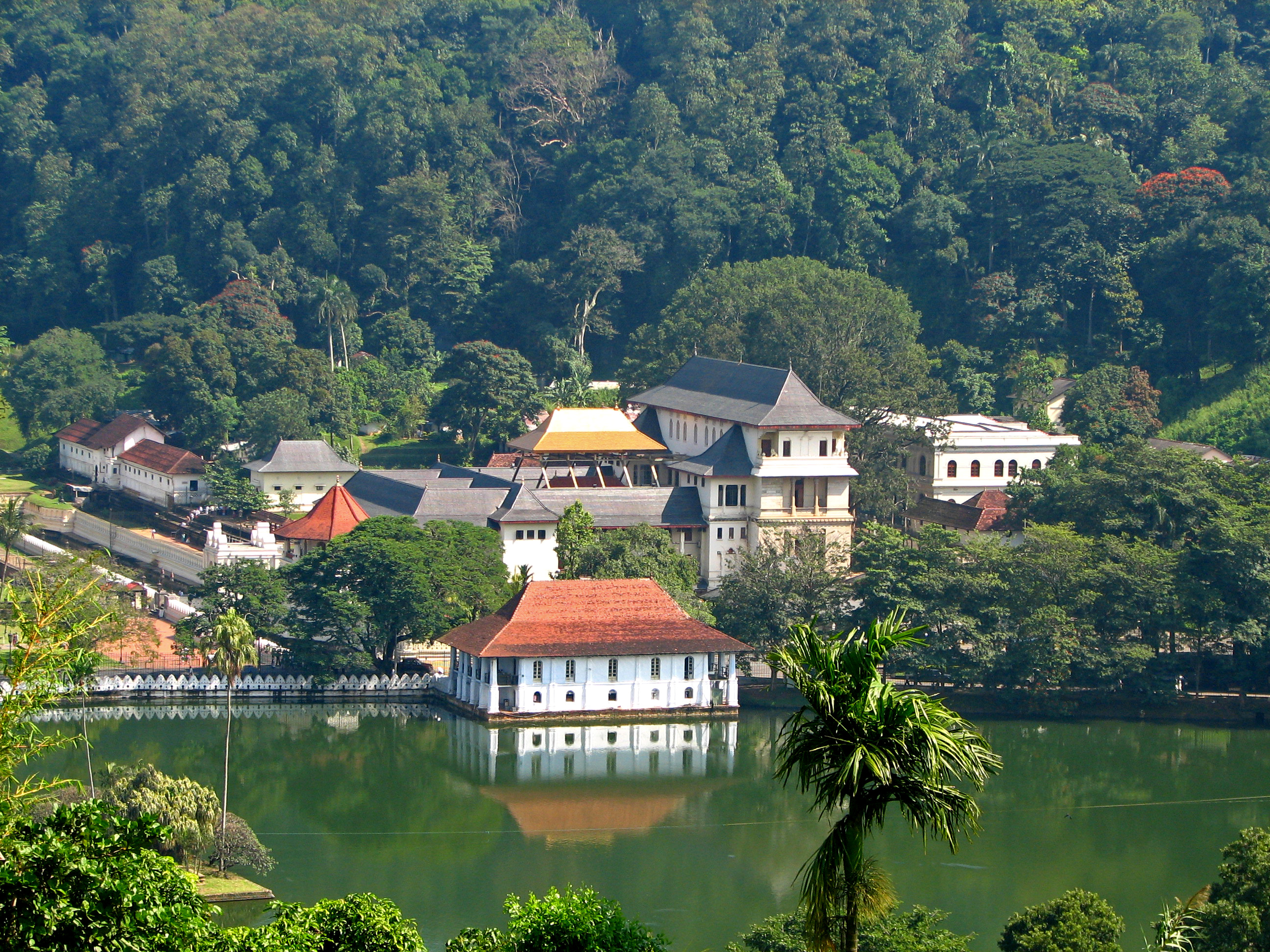 Kandy is a major city in Sri Lanka located in the Central Province. It was the last capital of the ancient kings' era of Sri Lanka. The city lies in the midst of hills in the Kandy plateau, which crosses an area of tropical plantations, mainly tea. Kandy is both an administrative and religious city and is also the capital of the Central Province.
Highlights
• spice/herbal garden and a tea factory
• Temple of the Tooth Relic
• Royal Botanical Gardens
• Train Ride if requested
Spice / Herbal Garden and a Tea factory
To learn something about traditional Ayurvedic medicine used in Sri Lanka for decades.
This is around Mawanelle. Afterwards going to Giragama to see how the world-famous Ceylon tea is processed.
Temple of the Tooth Relic
It is located in the royal palace complex of the former Kingdom of Kandy, which houses the relic of the tooth of the Load Buddha. Since ancient times, the relic has played an important role in local politics because it is believed that whoever holds the relic holds the governance of the country.
Peradeniya Royal Botanical Gardens
Situated in Kandy's suburb of Peradeniya, the spectacular Peradeniya Botanical Garden dates to 1371. Once enjoyed for pleasure by a Kandyan queen, this spectacular garden is enclosed on three sides by a large bend in the Mahaweli River. A Kandyan prince's residence during the 18th Century, in the early 1800s the leafy green tangle became one of the greatest Botanical Gardens in the British Empire. For a short spell during the Second World War, it was used as the Allied Forces Headquarters for the Asian region
Pickup Time : would be approximately 04:45am from the first hotel.
Inclusive of : Entrance Tickets. Transportation, lunch, English or German-speaking guide